Le 8 mars 2016, 08:02 dans Mode • 0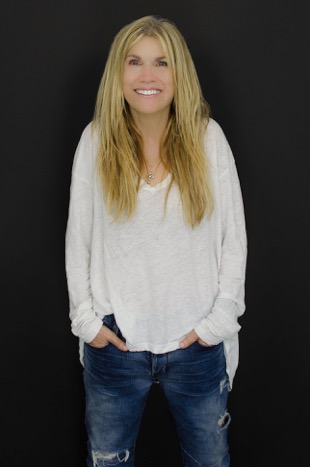 (Photo:bridesmaid dresses)
What made you think the world needed Wilt?
I launched Wilt because the contemporary T-shirt market lacked vision. The focus was on disposable, ill-fitting fashion, made only for those with a petite frame. Quality, fit, and unique shapes did not exist outside of the very high-end European designer market. Wilt was born out of my desire to create the perfect T-shirt for all women at a contemporary price-point. Most of Wilt is garment dyed to give it a lived-in feeling. Our loyalists know that the product is best when thrown into the washer and dryer, because the dye process removes shrinkage.
How did you get started in the fashion industry?
I was born and raised in Johnstown, Pennsylvania into a family of eight. For as long as I can remember I wanted to be a designer. My mother took the time to teach me how to cut a pattern and properly sew when she saw how fascinated I was with the process. Throughout my childhood and teenage years I designed clothing for myself, family, and friends. I always wanted to have my own business but when I was offered my first official store order at 15, I passed up the opportunity not knowing the business side of things. At 19 I owned my own small boutique in North Carolina selling unique one-off designs. It wasn't until I met my now husband,Art Pereira, that I realized it was time for me to start my own company. It was clear that I had a lot to say fashion-wise and it was time.
Where do you get inspiration?
I love beautifully designed clothing. Some of my favorite designers are Rick Owens, Haider Ackerman, Comme des Garçons, Yohji, and the Antwerp Six. I am inspired by this level of taste and authenticity and I strive to apply this to all garments I design.
What are some casual staples that you've revamped?
I took a classic T-shirt and raised the front hem and elongated the back, which we coined as the high-low. Prior to this there was no uneven hemline in the market. No brand had thought to be architecturally creative in the shape and drape of a basic T. The market is saturated with denim, so I introduced an elevated sweatpant in a structured French terry that can easily be worn from day to night. Our Wilt following loves to pair our silk tops with our casual bottoms or vice versa. I love to play with the juxtaposition of an idea.
Three things you're looking forward to doing this spring?
First, this spring we are launching our Wilt Plus collection on our e-commerce site. I cannot wait to offer women of all sizes my brand. Second, season after season, I am asked to expand my collection. I am so pleased that we have reached a point where we can call ourselves a lifestyle brand. Third, I am most looking forward to traveling to Europe with my husband. I often go to Paris to shop and gather inspiration for work but this time I plan to enjoy some much needed time with my family.
Tell us about the co-creator section of Wilt's website.
The co-creator page was born out of a desire to authentically build brand awareness around Wilt. As a female artist I have always been passionate about supporting creative women. There are so many wonderful creative expressions and we chose to highlight this in our co-creator section. Everything we do at Wilt is about authenticity and paying a blogger to wear our product does not resonate with our brand values. Telling a woman's creative story on our e-commerce platform does. We have sponsored a number of women to create on behalf of Wilt, from musicians and macramé artists to painters and chefs.
Could you see yourself expanding into accessories?
I never say never but being the minimalist that I am—the only jewelry I wear is my wedding ring!—I don't see that in the near future. The Wilt girl is simple and subtly sexy.
What's something one might not know about your brand?
That we're a family business that includes both my husband and my son. People may not know that I am very involved in the entire process. I fit each and every piece on myself before it goes into production. How a garment drapes, swings, and flows on the body is the embodiment of Wilt.See more at:formal dresses perth