Le 11 novembre 2016, 08:37 dans Mode • 0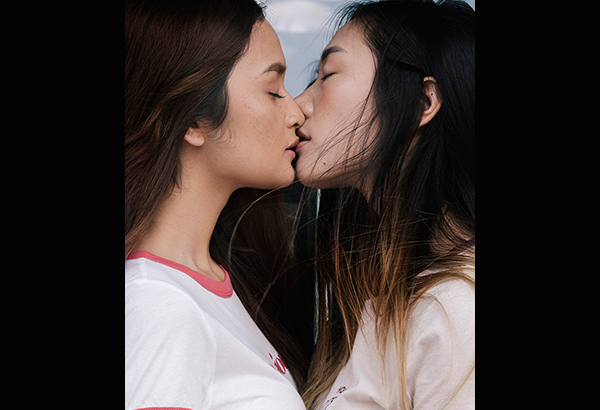 (Photo:white formal dresses)
A film is foremost a fantasy, or so they say. A dream told through a visual medium. But cinema becomes more than fiction-to-be-enjoyed when it roots itself in reality — it could be a mirror in which we're forced to consider ourselves; a heightened version of what we already see; or a representation of the things we want to see more of in the world.
Baka Bukas by Samantha Lee manages to be all of these: it's the director's own personal treatise, an ode to the vast and universal idea of love. It tells the story of Alex (played by Jasmine Curtis-Smith), a 20-something millennial with commitment issues who struggles to come out to the one she truly loves, her best friend Jess (Louise delos Reyes), an up-and-coming artista.
It's a tale of two women from 2016 who grow to become vulnerable in their love for each other. Even though most of society would disagree, this isn't the part where you suspend your disbelief.
The unreality of the film comes from the strength of its visual language, due in no small part to Lee's collaborators: cinematographer Sasha Palomares, production designer Whammy Alcazaren and wardrobe stylist MJ Benitez. "Set and costume design establishes the world of the film," says Alcazaren. "If you don't have that, how can you believe anything to begin with?"
Alex, the lead, exists in a seemingly pastel perfect world by day, and neon-lit haunts by night. She wears tough cooler-than-thou leathers over a logo tee from a gay men's magazine. She's the prototypical cool girl decked out in a wardrobe of local designers (counting Bench, Human and independent labels Proudrace, The Artisan, Girl in Transit, Salad Day, among many others to be seen throughout the film). "It was important for me that they all looked relatable, at the end of the day," shares Benitez, on her first time styling a movie, "You don't think about relatability when it comes to fashion or editorials, but when it comes to film, you have to consider these are characters who contend with fuller lives. The art comes from it being more than just the assembly of clothing or the styling, it's about achieving a look that relates to a bigger audience, being able to relate to these characters."
The dreamlike sets and its character-driven costume design paint a hyper-realistic picture for Baka Bukas even though its story is closer to the ground. It's an idea Alcazaren concedes: "Cinema has to be pleasing to the eye, I think. More believable doesn't always translate nicely to the camera. Because it's cinema, I think the look could weigh more."
The aesthetics of Baka Bukas offers a wide breadth of visual cues and stylized settings, easing an audience into fully investing in its world. The film is a celebration of love, of the multiplicity of humanity, a contribution to the narrative of inclusivity and representation the lacks in local mainstream media. In this exclusive YStyle editorial, it's 2016 and we shed a little more light on LoveWins, poring over the visual language of Baka Bukas and its nuanced costume design.Read more at:black formal dresses