Le 13 juillet 2017, 05:18 dans Mode • 0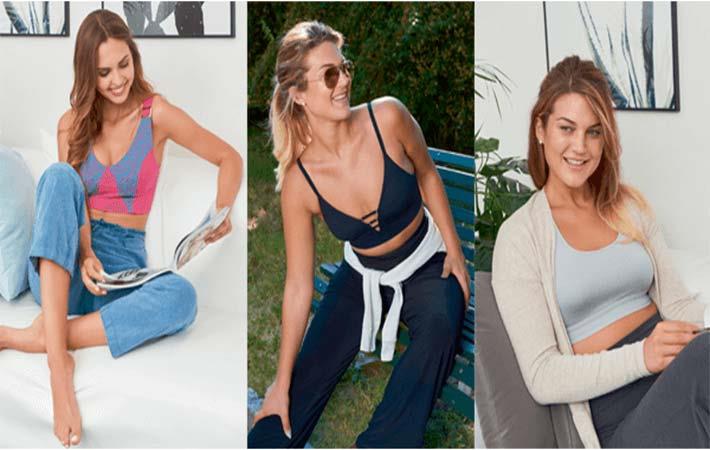 (Photo:one shoulder formal dresses)
Invista, owner of the original elastane Lycra fibre, has developed a new proprietary tool: the Lycra Bra Fabric Finder. Created to help casual bra designers select the most optimal fabric to deliver improved garment performance, the platform was unveiled at Interfilière Paris, an international fabric sourcing show for intimates, swimwear and activewear.
The show was held during July 8-10, 2017.
Invista has developed the Lycra Bra Fabric Finder in response to the current consumer-driven shift towards casual bras including wire-free bras, sports bra, bralette or bandeau. While garment design and construction remains important to bra quality and performance, Invista knows fabric selection is critical when it comes to deconstructed, casual bras. This innovation can help designers easily identify the best fabric construction and help add functionality to any casual bra collection.
Casual bra designers can identify the desired comfort and support level they need on the basis of fabrics and shaping type. Active fabrics are meant for high support and medium comfort, ideal for a more dynamic look or for light physical activities such as yoga. Everyday fabrics grant a mix between comfort and support, perfect for all-day, from morning to evening. Leisure fabrics provide high comfort and medium support, great for lingering at home.
Natural shaping is meant for a softer, truer silhouette, power shaping is for more defined curves. Then, they can select the appropriate certified fabric to meet their needs.
Fabric goes through a rigorous testing process to ensure it meets the predetermined parameters of each IP-protected index. As a result, designers will be able to create the perfect casual bra that delivers the shape and support women need, and the comfort they want.
Producers who utilise the Lycra Bra Fabric Finder will be able to leverage Invista's expertise to create compelling new casual bra offerings, increase wearer satisfaction, and gain market share by driving brand loyalty, increase Average Unit Retail and repeat purchases by increasing consumer satisfaction.
"Today, women want to be the best they can be and they're tired of having to sacrifice support and shape for comfort - they want it all," said Melissa Minihan, vice president of marketing, Intimate Apparel, at Invista. "Casual bras are not a fad that will die out. Their widespread, global appeal represents a style evolution, and the Lycra Bra Fabric Finder will make it easier than ever before for brands to meet this growing demand and gain market share."
Invista worked with designers and leading mills around the world to create a 24-piece Casual Bra Concept Collection that was showcased at the event. Designed with fabrics featuring Lycra fibre, each bralette in the collection demonstrated the breadth of creativity and technical prowess of the mills that produced them.Read more at:princess formal dresses